Affordable Care Act Consumer Alert!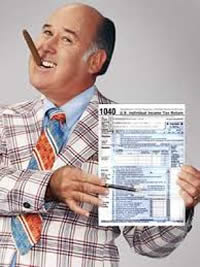 Last tax season, 2015, some crooked tax preparers around the country victimized a number of uninformed taxpayers in connection with the penalty requirement for taxpayers without health insurance.
Background
Starting January 2014, you and your family were required to either have health insurance coverage throughout the year, qualify for an exemption from coverage, or if you had no health insurance coverage, pay a penalty with your 2014 federal income tax return filed in 2015. The penalty is euphemistically called The Individual Shared Responsibility Payment.
Many people already had qualifying health insurance coverage and did not need to do anything more than maintain their coverage.
The Scam
According to the IRS, during 2015 there were reports about unscrupulous tax preparers instructing their clients to make individual shared responsibility payments directly to the individual preparer.
In some cases, this was happening even though the taxpayer had Medicaid or other health coverage and didn't need to pay any penalty. Devious preparers were also targeting taxpayers with limited English proficiency, primarily, Spanish-speaking people
Most people are not hit with the penalty at all because they have health coverage or qualify for a coverage exemption.
If you must pay the penalty, it should be made only with your tax return or in response to a letter from the IRS and never directly to an individual or tax preparer.
What To Look Out For
Here are some of the phony reasons given by unscrupulous preparers to get you to make a shared responsibility payment directly to them.
You must make an individual shared responsibility payment directly to the preparer because of your immigration status.
They'll promise to lower the payment amount if you pay it directly to the them.
They may demand money from you even though you're exempt from the individual shared responsibility payment.
If You Are Not A U.S. Citizen or National
If you are not a U.S. citizen or national, and are not lawfully present in the United States, you are exempt from the individual shared responsibility provision and do not need to make a payment. For this purpose, an immigrant with Deferred Action for Childhood Arrivals (DACA) status is considered not lawfully present and therefore is exempt. You may qualify for this exemption even if you have a social security number.
What to Do If You Were Targeted
If you have been targeted by an unscrupulous preparer or you have been financially affected by a tax return preparer's misconduct or improper tax preparation practices, you can report it to the IRS on Form 14157, Complaint: Tax Return Preparer.
Filing online with a reputable tax service is a good way to avoid being scammed by unscrupoulous tax preparers because of the guidance you receive as you proceed through your return.